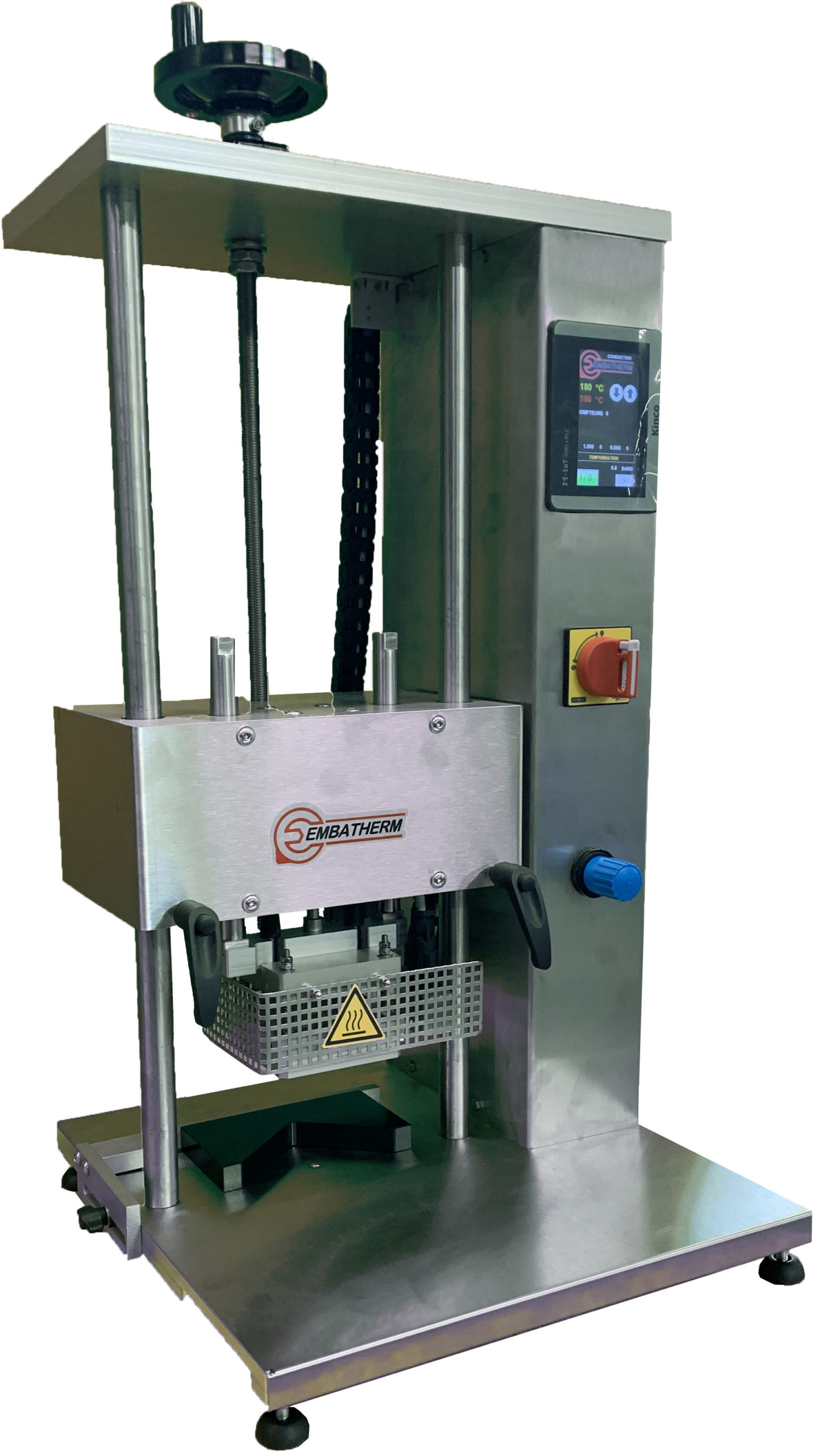 The TME140 pneumatic heat sealer is the extended version of the TME130: same operating principle, same frame structure, but more versatile, both from a technological point of view (TMIE option: induction/conduction compatibility) and from a dimensional point of view of the packages to be sealed.
This unit allows the heat sealing of aluminium or plastic lids on plastic, cardboard or glass packaging (additional tools may be required – please consult us).
The operator places the jar and the lid and starts the sealing process.
The machine seals by controlling the three parameters (time, pressure, temperature).
The adjustments are extremely simple and quick on the touch screen and thanks to the height adjustment vernier. The absence of format parts for most applications means that the machine remains very flexible.
It is particularly suitable for small series and laboratory tests. The machine's control of the three main sealing parameters ensures reproducible operations.
As an optional extra, other parts are available :
Specific tools (weld pieces, jar supports, centering systems…)
Complementary equipment (trolley, control pedal…)
Set induction (power supply + coil) for capsealing ou direct-contact sealing.
BENEFITS OF THE "TME 160" MACHINE
The EMBATHERM "TME 140" conduction heat sealer is:
Even more technically reliable
Possibility of transposing parameters between laboratory tests and industrial series
Extremely simple and quick tool adjustments and changes
Small footprint and easy installation
OTHERS MACHINES OF THE RANGE