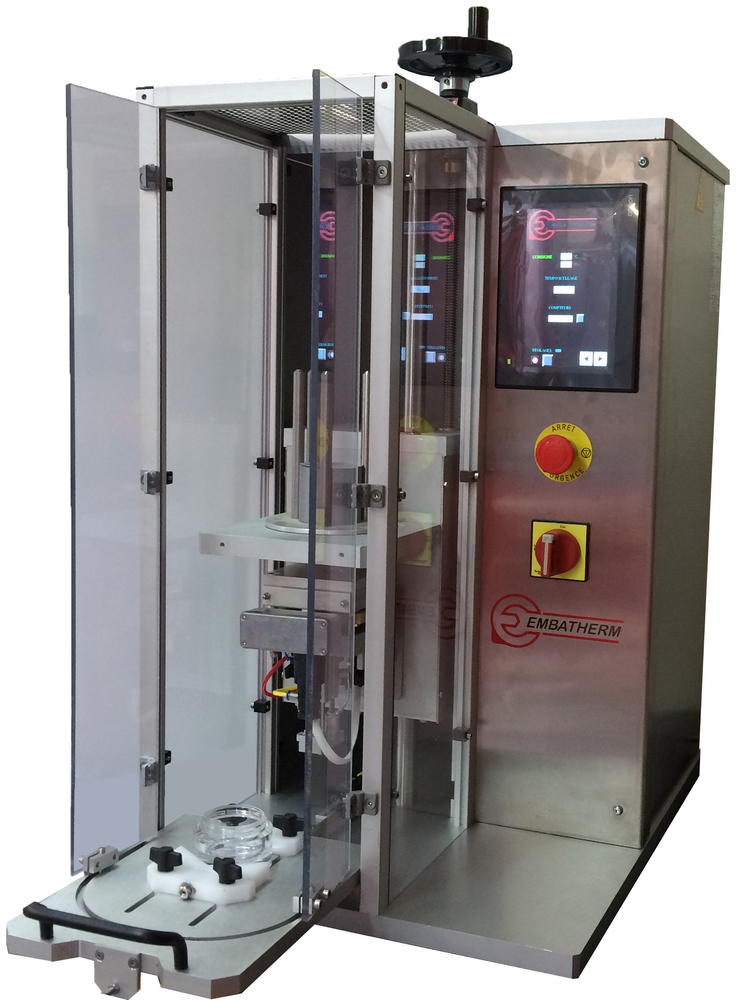 This micro-module is a simple little element. Its small size, its low weight and its easy connection allow a quick and easy manipulation and installing. Equipped with touch-screen and an automatic blocking of the height adjustment, this new version offers an improved user experience.
This machine is conceived for heatsealing pre-cut aluminium caps on plastic jars by conduction or glass jars by inductions, flaks or any other rigid containers. Hold, pre-cut lids adjusting on jars and heatsealing thanks to the conduction head are made in a single operation.
Heatsealing parameters, time, pressure, and temperature or power level are separately controlled and displayed.
The module includes a vertical magazine which has a capacity of about 800 caps and which are located at the front of the machine and so, it is easily interchangeable.
The TCE 160 is very easy to use and adapts in few seconds to any type of rigid containers. With changing the sealing head, the machine by conduction can be turned into in induction machine for direct sealing. The machine also exists in unit for integration on filling machine.
BENEFITS OF THE "TCE 260" MACHINE
What are the advantages of the EMBATHERM "TCE 260" automatic heat sealer?
Easy handling
Quick setup
Touch screen control
Automatic height adjustment lock
OTHERS MACHINES OF THE RANGE